It has been a busy earnings season last couple of weeks, hence the lack of an update so far in February! The good news is that the quarterly earnings season has peaked...and it is all downhill from here (in terms of the quantum of results). By my reckoning this is my 93rd quarterly earnings season as a professional investor...roll on the round century in the late autumn of next year!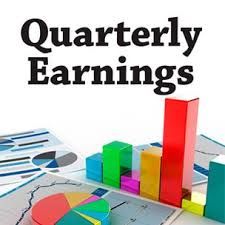 As always there is a huge amount of write-ups and insights I sadly cannot share with you on the website. Nevertheless please continue to check out my Twitter feed @financial_orbit for real time updates and thoughts about global investment markets and related.
During the last week - in links and thoughts I can share with you - I spoke on the
Vox Markets podcast
here
about the global markets and some specific UK equities.
I have also written a number of articles on the ShareProphets website. Some of my favourite articles include...
St James's Place and the oxygen of publicity
Micro Focus proves that Mr Bean is not a good corporate role model
Imperial Brands, Domino's Pizza and Johnny Foreigner